Many of our alumni brothers remain involved with the Chapter.  Service on one of our boards is a key way you can share your leadership experience and give back to the Chatpter.
Alumni Advisory Board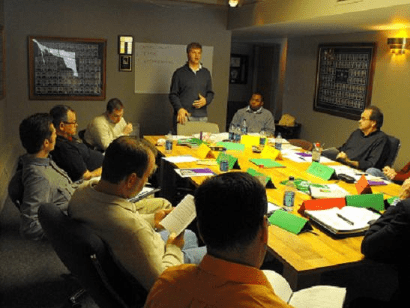 Our alumni advisory board is made up of 15 dedicated alumni who work with our Chapter officers with guidance to help them fill their roles and achieve Chapter goals. This group also meets on a regular basis to help the Chapter officers with long range direction, as well as decisions on issues impacting the members on campus.
In addition, many of these men are also mentors to specific Chapter officers, those are noted in the list of Alumni Advisory Board members below:
Alex Wiesen – High Pi (Chapter Advisory)

Teddy Reinert – High Alpha (President)
Josh Steffensmeier – High Theta Mentor (External Vice President)
Ralph Tenuta – High Gamma (Secretary)
Chaz Hoffman – High Kappa (Fraternity Education)
Todd Ziebell – High Phi (Ritual)
Eric Remus – High Tau Mentor (Treasurer)
Jack Harney– High Delta Mentor (Recruitment)
Nick Christensen – High Iota (Risk Management)
Rich Armbruster – High Sigma (Scholastic)
Tracy Sankot –  High Rho Mentor (Alumni Relations)
Steve Lubahn – ATZ Corporation Treasurer
Dave Drennan
Mike Dirnberger
Brian Breamer
Alpha-Tau Zeta Corporation
The ATZ Corporation is the house corporation that owns the property and Chapter house and is charged with its maintenance. This group of alumni officers manages the finances related to providing room and board for the men in the Chapter. ATZ Corporation also manages the major finances and accounting functions for the Chapter.
The current officers of ATZ Corporation are listed below:
Todd Ziebell – President
Tracy Sankot – Vice President
Steve Lubahn – Treasurer
Theodore Reinert – Assistant Treasurer
Brian Breamer – Fundraising / Secretary
Colin Still – Chapter House Management