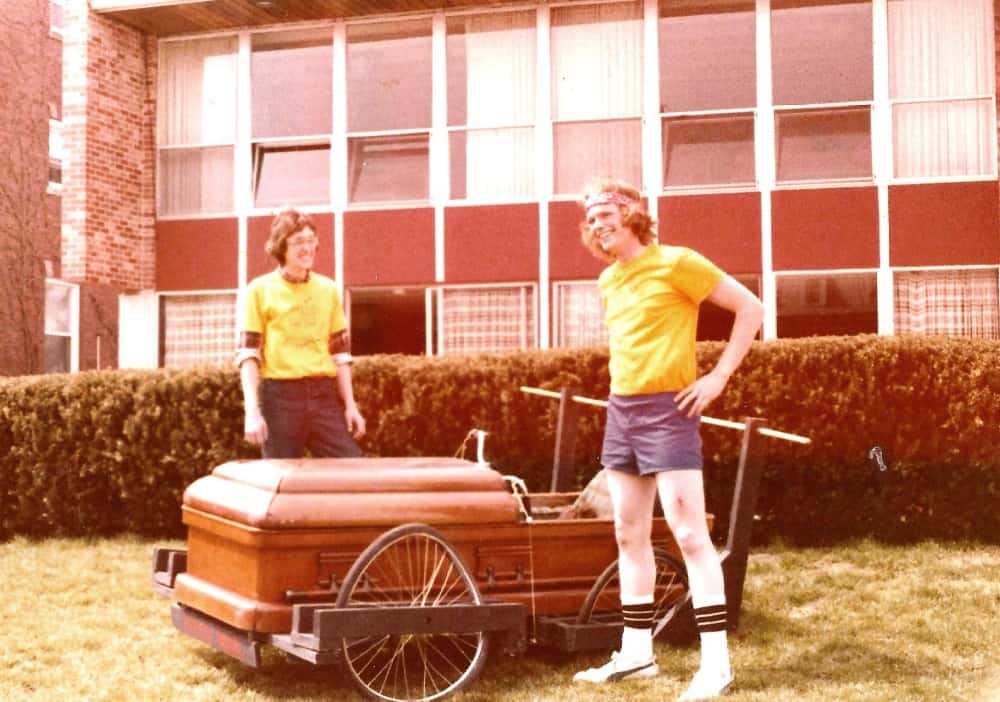 The Alpha-Tau Zeta of Lambda Chi Alpha emerged from a private dining club known as the Alamo Club which was formed on April 15, 1909. The Alamo Club officially became a chapter of Lambda Chi Alpha on June 2, 1917, and two years later acquired its first house at 604 Grand Avenue. In 1926, the chapter moved into a newly constructed house at 311 Ash Avenue, however, the Depression years hit hard everywhere and by 1934 the chapter became inactive.
In 1947, activities of Lambda Chi Alpha were resumed at Iowa State University due to efforts from interested alumni in Des Moines and transfer students from Simpson College. The three men most credited for their efforts and services in the realization are Howard W. Crist, Seth L. Winslow, and Bill L. Groesbeck. These men are known as the founders and helped us move into our former chapter house at 203 Ash Avenue. Since being reinstated as an official chapter of Lambda Chi Alpha, our house has received the Grand High Alpha Award, which is presented for overall chapter excellence every 3 years, seven times. The Chapter is currently inactive, but we look forward to the day when we can establish a presence again at Iowa State.

History of Giving
Our other achievements include initiating over 1,460 members and hosting Gorevile Manor, Iowa State University's largest Greek philanthropy. Gorevile Manor was a nationally known philanthropy conducted by the men of Lambda Chi Alpha at Iowa State University.
Since 1976, Gorevile raised over $100,000 for ChildServe of Johnston, Iowa, making Gorevile the largest philanthropy in the Iowa State Greek Community.
Since then, Lambda Chi Alpha changed its partnership from ChildServe to the Feeding America food bank. Since starting its partnership,  Alpha Tau Zeta has donated thousands of pounds of food and tens of thousands of dollars to Feeding America.